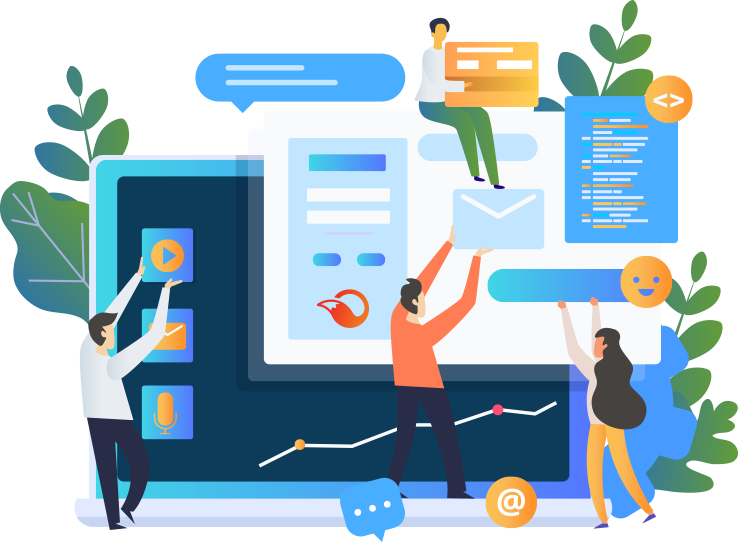 Advanced, secure and private communication platform for mobile, desktop and the web.
integrate encrypted messaging, voice and video today. literally.
The Outfox platform provides easy to integrate SDKs, with customizable UI components for mobile devices, modern web browsers & Desktop OS.
Learn More
Our Features
Why should you choose Outfox?
End-to-End Encryption
Your application users can communicate via end-to-end encrypted messaging, voice and video with assurance that users are who they claim to be.
Conferencing
Outfox's voice and video communication services are built on standard protocols that provide not only person to person communication, but group conferencing too. Building applications that connect numerous people is now as easy as integrating our SDKs.
Advanced Messaging
Outfox's messaging service provides a lot more than end-to-end encryption. Advanced features like message update & delete as well as delivery & read receipts are provided.
Mobile Ready
All of the services provided by Outfox were designed as mobile solutions from the start. Mobile devices present unique challenges to realtime communication applications, like Cellular to WiFi network switching, which the Outfox platform handles for you. Other operating system specific requirements for responsive communication, like push notification support, are built in as well.
Gateways
External service gateways allow your applications to communicate with the outside world. Whether it's using SMS to message mobile phone customers, integrating your proprietary medical paging service or receiving phone calls from anywhere in the world, Outfox can power your application.
Available Everywhere
Outfox provides SDKs for many popular operating systems and platforms with stock, cutomizable UI ready to be integrated into your application. For greater control, integrating our services into your applications's custom UI is easily done. If we don't currently provide an SDK for your platform, Outfox is built using industry standard REST APIs and can be accessed from anywhere.
How it works
Get it in 3 Simple Steps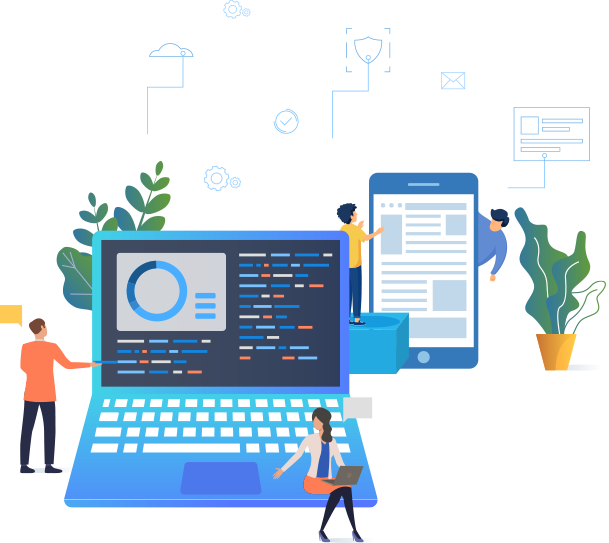 Step 1 - SignUp for Free
Creating a free developer account provides access to SDKs for most popular operating systems and platforms.
Mobile
iOS & Android are fully supported complete with customizable UI components. Other operating systems can utilize Outfox through one of our API SDKs with a custom UI solution.
Web
Browser based applications are supported via our React & Angular SDKs that come with UI components ready to be integrated. Our TypeScript API SDK provides access to our services from any JavaScript environment utilizing a custom UI.
Server
Integrating our services with your backend is done utilizing our Java SDK for JVM languages or our TypeScript SDK for NodeJS; SDKs for other languages & platforms are planned. If no SDK is available for your platform, Outfox provides its services through industry standard REST APIs and therefore can be accessed from any enviroment that can make HTTP requests.

Step 2 - Develop for Free
During development, developers have access to a free sandbox environment that allows them to design, integrate and test their applications prior to launch.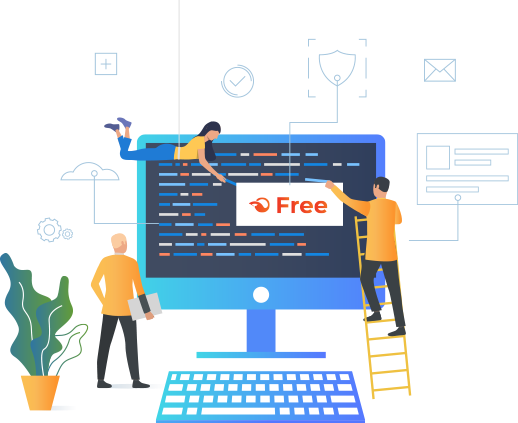 Step 3 - Ship & Pay As You Go
Once application development has reached a release point the developer need only provide billing details and choose a service plan to gain access to our production environment allowing them to release their application to users.
From small to large Outfox provides pay-as-you-go plans for teams of all sizes.
Solutions
Outfox is a Perfect Fit for...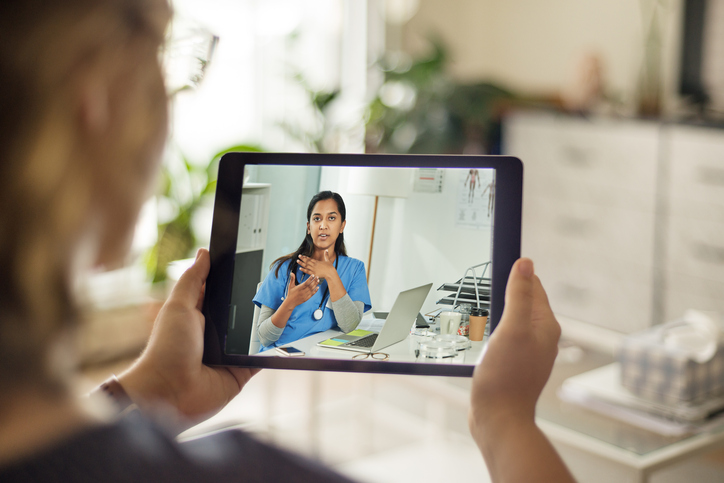 Telemedicine
Applications passing sensitive patient communications require a HIPPA compliant channel that guarantees the information is always secure and private. Outfox's end-to-end encryption provides that compliance for all methods of communication while allowing application developers the freedom to implement any required advanced features.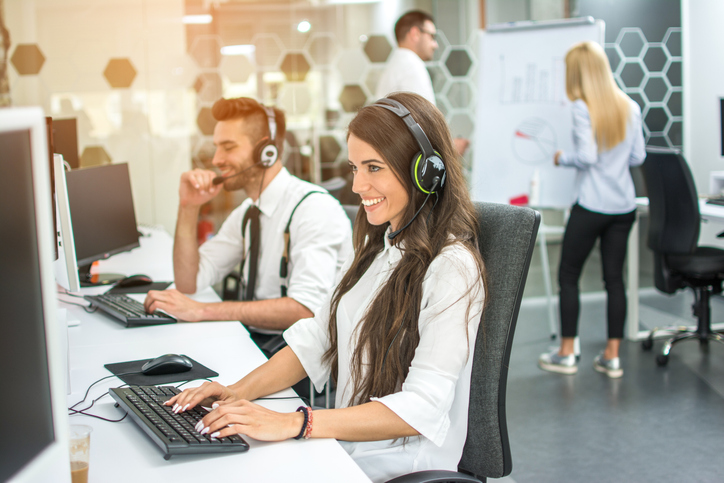 In-App Support
Outfox's communication platform is perfect for adding access to your support representatives right inside the application. External gateway support ensures that your application can be connected to any existing CRM or help desk platform. Enabling end-to-end encryption ensures that any sensitive account information is always kept private.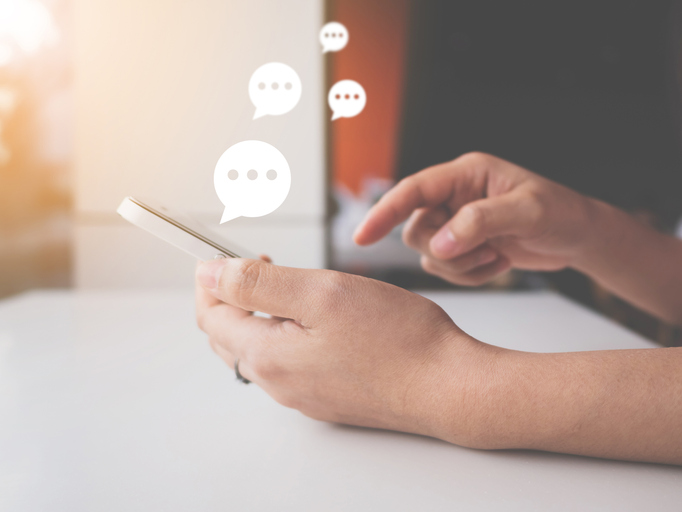 User-to-User Chat
If your users need to communicate with each other, Outfox's advanced messaging capabilities allow you to offer all the features of a modern messaging application without the hassle. Enabling voice and video allows you to offer a complete communication application for your users on almost any device.
Contact Us
Leave your message
Tempe, AZ
1208 East Broadway Road | Suite 106 | Tempe, AZ 85282